Events
Bashir's Taverna is the perfect spot for rehearsal dinners, birthday gatherings, social groups, etc. You can reserve a large table or arrange to rent the whole space. We also provide offsite catering!

Contact us to arrange your special event: (434) 923-0927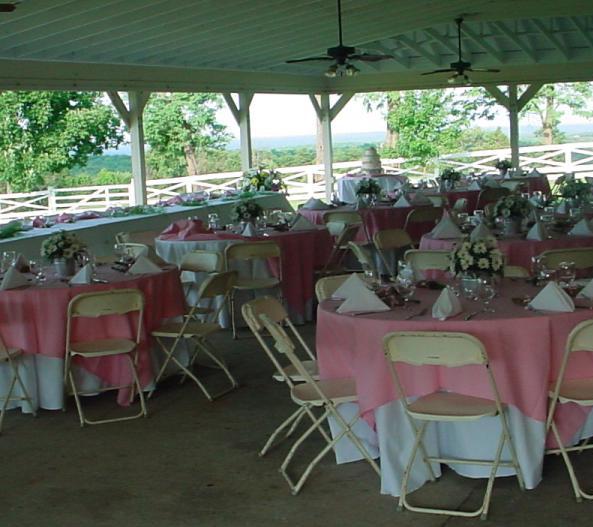 Event testimonials: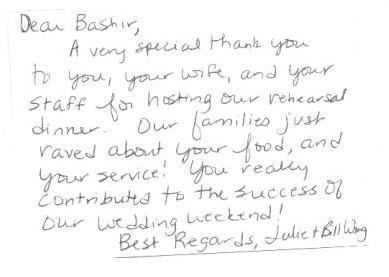 "Our rehearsal dinner took place at Bashir's on the downtown mall. Bashir couldn't have been more helpful and the food couldn't have been better. We had about 35 people in our party and Bashir sectioned off a part of the restaurant for us. It just so happened that they had booked a Flamenco dancer for that evening so we had an added bonus of entertainment for the night! Our family and friends had a great time and couldn't stop talking about it after the wedding."
- JessTess, Charlottesville Wedding Blog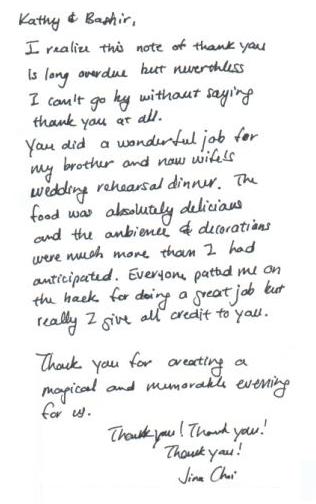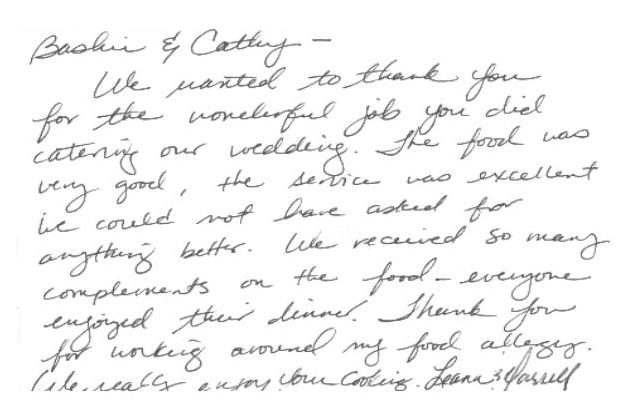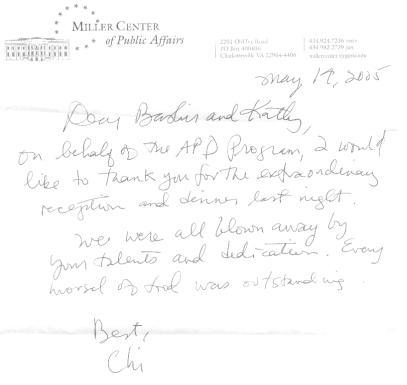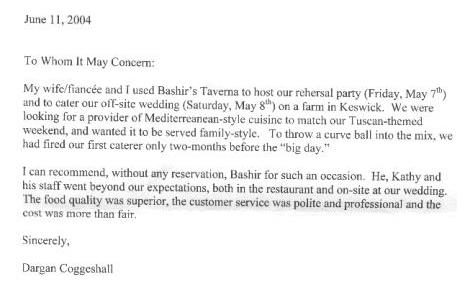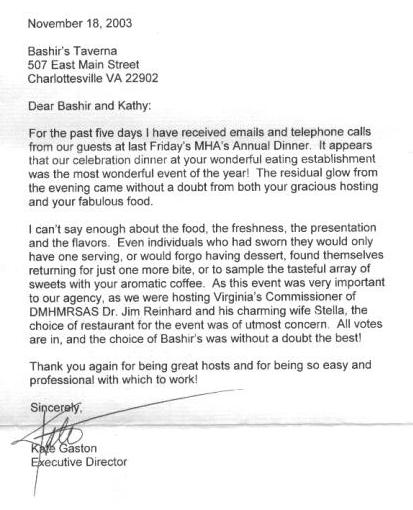 More Special Event Photos!